New interior design, new atmosphere, new model
This year, BHI, the Italian BIO Habitat company of the Beneteau Group, is rethinking the overall aesthetics of its Classico rental collection. 
Featuring a soft, contemporary interior visual signature, this new range offers accommodations that are ever more pleasant to live in and adapted to the comfort of families. 
The 12 Classico models, including one accessible to people with reduced mobility, offer a soft, contemporary and comfortable look. The interior rooms are organized in a rational and efficient manner, with everything within easy reach, for maximum practicality and optimal space management.  Inside, BHI has chosen a soft, contemporary atmosphere with a natural, functional look that everyone can easily relate to. Thanks to the warm light wood on the cupboards, the "sea rush" effect floor covering and the soft, rounded lines of the furniture, fittings and accessories, the atmosphere is conducive to well-being and relaxation. To allow everyone to express themselves, BHI has favored a customizable backdrop. With a wide range of upholstery fabrics and contemporary colors, BHI offers outdoor hospitality professionals the opportunity to customize their upholstery and curtains in the style that suits them while staying on trend.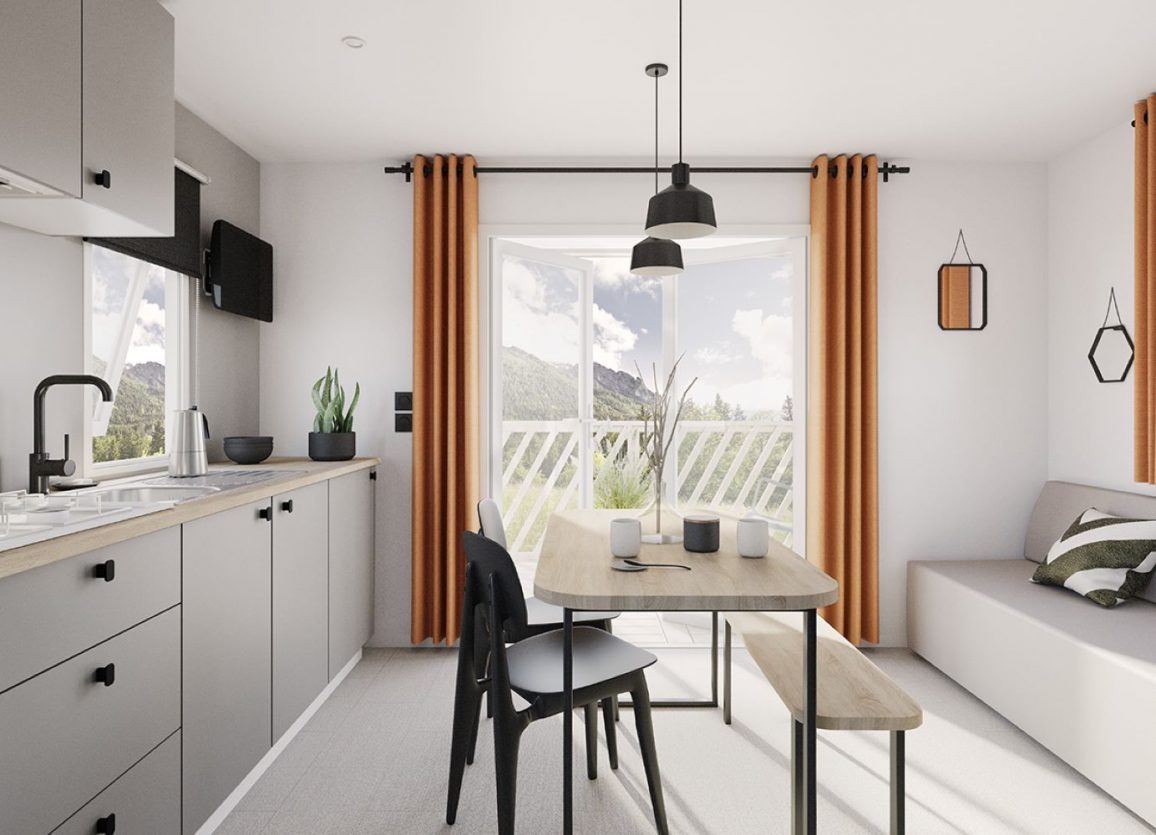 ZOOM THE NEW AGORA MODEL 

◼️ Capacity : 6 persons ◼️ Chambres : 3 ◼️ Surface : 33. 2 m² ◼️ Dimensions : 8,6x4,1m overall The strong points ◼️ Implantation ultra convivial new kitchen in the heart of the habitat ◼️ Shower room with XXL shower ◼️ Large family table ◼️ High transversal bed for more space and for more beds in the children's room.
With its three bedrooms and warm central kitchen, the AGORA model offers unparalleled comfort and the promise of a great family vacation.